Welcome to Abdellah Wadi Rum Camp …
The desert of Wadi Rum is a unique and so amazing place that you will be long remembering…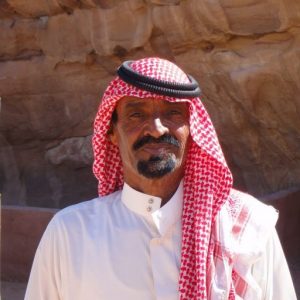 Situated at only 70 km from Aqaba, and 3h30 from Amman, its extended area from where emerge rocks with spectacular forms and colors, offer possilbilites of route on all-road vehicle to spend one night on a bedouine camp.
My name is Abdellah Zawaydeh. I was born in the desert of the Wadi Rum where my family was  established years before.
I remained very attached to the bedouin life and I passed down my culture and my values to my children.
I became official guide to share with you the beauty of the Wadi Rum.
If you want to spend a memorable time in the desert, I'll attend to be your guide and I'll welcome you as members of my family.